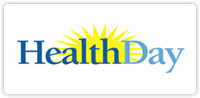 Counterfeit Botox may have been distributed to doctors' offices and medical clinics across the United States, the U.S. Food and Drug Administration warns.
The bogus Botox -- which is considered unsafe and should not be used -- was sold by an unlicensed supplier not authorized to ship or distribute drug products in the United States, the FDA said in a news release.
Packaging similarities between the fakes and the FDA-approved Botox, which is made by Allergan (100 units/vial), could cause health care professionals to mistake one for the other.
Approved Botox displays the active ingredient as "OnabotulinumtoxinA" on the outer carton and vial, the FDA said.
The outer carton of the counterfeit version says the active ingredient is "Botulinum Toxin Type A" instead of "OnabotulinumtoxinA," according to the agency.
The FDA said the counterfeit product also can be identified in other ways. For instance, the vial is missing the lot number.
Read full article here : http://mobile.philly.com/health/?wss=/philly/health&id=300685841