You are here:
Home
SAP Technical
WAS / ITS
Developing Web Transactions in ITS - Part IV
Details

Category: WAS / ITS
Published on Tuesday, 25 August 2009 03:31
Written by Sankar Bhatta
Hits: 3559
This is the fourth part in this series, which talks about, creating multi frame applications in the Internet Transaction Server (ITS). The multi frame application in the HTML corresponds to sub-screen module pool programming in ABAP. This article is probably the most important one in the series, as most of the standard SRM transactions contain sub screens. The content presented in this article will help you to understand the development of web transactions for the corresponding sub screen module pool programs.
To explain the development of multi frame applications, an example program  with name ZYMOVIE3 has been created , which contains one main screen (9000) and two sub screens ( 9001 and 9002).
The main screen 9000 contains two input fields "Year" , "Category" , two pushbuttons "Winner" , "Nominees" and one sub screen area "SUBSCR".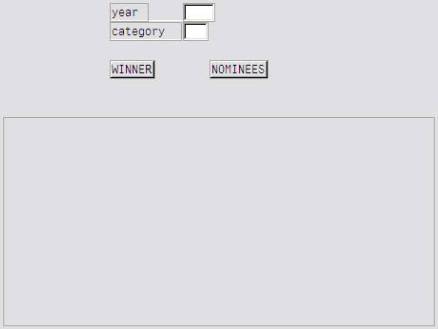 To read the entire article go to http://www.riyaz.net/blog/developing-web-transactions-in-its-part-iv/